Fuel for Practice: Vitality in Life through Ayurveda
Explore the ancient science of Ayurveda, yoga's sister science and how to apply it's principles to modern life.  Participants will leave with a greater understanding of how to personally eat to fuel their yoga practice and life.
The Doshas & Life
Daily: rituals, practice, food
Seasons, climate
What is your Dosha?
Fueling with Ayurveda
Digestion & Agni
Energy & Ojas
personalized eating guide
The yogic life & Ayurveda
The Gunas
Teaching & practicing yoga
Taught by: Anthea Grimason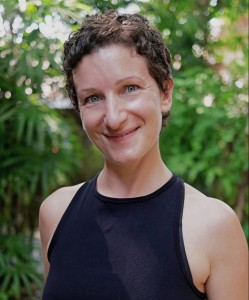 Gathering with like-minded souls that seek vibrant health and meaning in life is Anthea's greatest joy. Her practice, studies and teachings integrate the latest scientific research in health with the wisdom of Yoga and Ayurveda, to support how to handle modern day life. Originally from Ireland, Anthea is based in California and is a Director of Samahita Retreat in Thailand, where her journey to become a yoga teacher began. Samahita means centered and exists to transform lives through world-class expertise in yoga, breath work, meditation, health and fitness, a mission Anthea carries forward in everything she does.