David Robson Weekend Immersion
THIS EVENT IS SOLD OUT.  JOIN WAITLIST.
Join renowned KPJAYI level 2 Authorized teacher, David Robson for a weekend of Practice and workshop sessions.
Advance Registration now open for full weekend only. Individual session registration begins July 30, space permitting.
Saturday Sep 28
8am-10am  Detailed Led Ashtanga
Join David for detailed instruction through Ashtanga's Primary Series Asana. Every level of practitioner will learn something to upgrade their practice, while keeping a moderate flowing pace.
1-3pm  Stay Up
Arm balances show up throughout the Ashtanga Sadhana. From the first jump back in the Sun Salutations, the opportunity to exercise our strength and balance appears again and again. This workshop will explore the themes and work that show up in every arm balance, and give you new techniques to bring you deeper into these postures.
4-6pm  Deeper Backbends
This workshop will explore the basic alignment and actions of Ashtanga's Primary & Intermediate Series backbends. By learning correct technique for the poses, take the pain out of backbending and allow your body to safely go deeper into the
postures.
Sunday Sep 29
8-10am Mysore 
Mysore is the traditional format for practicing Ashtanga Yoga. Led classes are a fantastic way to learn about the vinyasa, but Mysore-style is where you follow your own breath and deepen your focus and meditation skills. David and Jelena lead one of the world's largest Mysore programs at their home studio in Toronto
1-3pm Nadi Shodhana
Ashtanga's Second Series of postures is designed to cleanse and charge our nervous system. This workshop will provide a breakdown to some of the postures that make the Intermediate Series such a transformative practice. All practitioners are invited to attend.
Pricing:
Regular Early Rate: $225 for 5 sessions.
Rate after August 1: $245 for 5 sessions
Individual Sessions $55  (available after July 15 on a waitlist basis)
About David: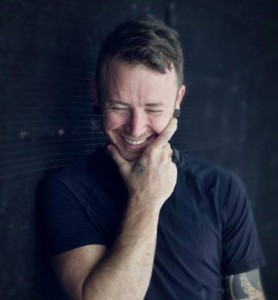 David Robson is the director of the Ashtanga Yoga Centre of Toronto.
After completing a degree in Comparative Religion, David made his first trip to Mysore, India in 2002, where he initiated studies with his teacher Sharath Jois. Since then he has returned annually to deepen and enrich his practice and teaching, and was Authorized in 2007.
In addition to running his Mysore program in Toronto, David teaches workshops and retreats around the world, and he has released a popular series of instructional videos on Ashtanga called Learn To Float